Cricut Explore Air 2                                                                         
---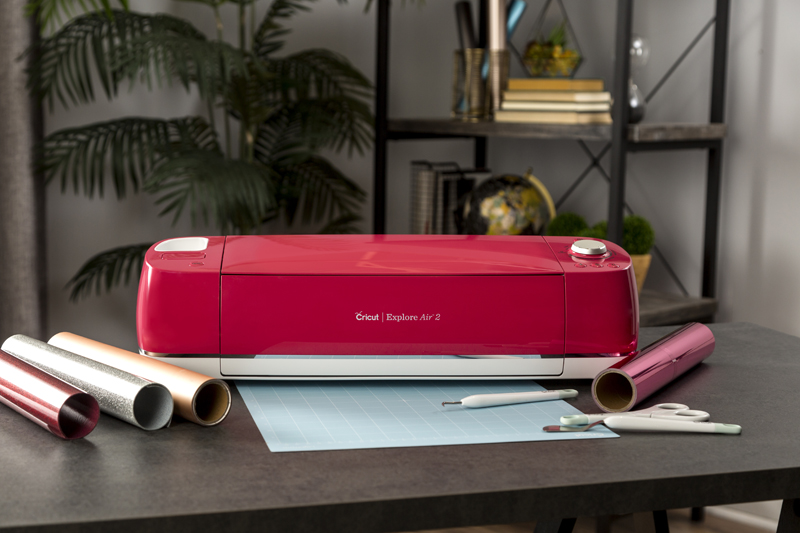 The Cricut Explore Air 2 is a DIY cutting machine used to create custom projects for home, business, school, or hobby. It has a small blade to cut a variety of materials such as cardstock, vinyl, paper, and more.
Available for use by anyone 16 and older with a valid form of identification.
A one-time agreement must be signed by the Maker before first time use. To view a copy of the Cricut Explore Air 2 Patron Agreement Form in its entirety, please click HERE.
The Cricut Explore Air 2 can be reserved in 30 minute increments up to three (3) hours per day, per patron. To make a reservation online, click HERE or call the library at (740) 342-4194.
There is no cost to use the Cricut Air Explore 2 machine; however, you must provide your own supplies. Learn more about which materials can be used from this material list.
What you need:
You will need to sign up for your own Cricut Design Space account.
Create designs using Cricut Design Space.  Design or upload your own or purchase premade designs from Cricut.
You will need to know your login information for Cricut Design Space in order to access your designs.
Material needed to create your design: vinyl, poster board, cardstock, transfer tape, etc.
We have cutting mats, various blades, and other basic tools available for use or you may bring your own Cricut brand mat/tools.
A laptop with Cricut Design Space will be provided for use, or you may bring your own device. The Cricut Explore Air 2 is Bluetooth compatible.